Our Missionaries
ALERT: Some of the missionary personal information is outdated and we are in the process of getting current information.
Thank you for your patience.

Children's Shelter of Cebu. We support two children at CSC in Philippines. Cris is nine years old and he enjoys playing outside with his friends and loves riding scooters or waveboards. Juliet is also nine years old and she enjoys playing on the playground with her friends including playing dodgeball.

Click here

to view the Children's Shelter web site.

J
ohn and Lori De Cleene
are serving as Mobilization Specialists, Monthly Deployment Advisors. They are advising and coaching newly appointed Converge missionaries during the period of time appointees complete their many requirements to reach their field. Converge has a comprehensive program of creating missionary support teams, developing needed missionary skills and preparing for successful departure. Having been missionaries in the Philippines for more than 25 years, John and Lori know what it's like to raise support, leave family and friends and pack belongings. In their role of advising/coaching new missionary appointees, the De Cleenes are multiplying nearly three decades of worldwide church planting efforts by helping new appointees reach their field fully prepared. By continuing to raise their own financial support, John and
Lori help decrease the costs for the missionary appointees they train.

Jane Fischer

is a missionary with Converge Worldwide. Japan is Jane's mission field. Beginning in 1991, she went on a series of short-term mission trips to Christian Academy in Japan, a school for children of missionaries and

others.

Her experiences there and her growing love for the Japanese people led her to begin full-time missionary work. While her occupation is teaching, she also enjoys ministering in a Japanese church in her neighborhood.

Click here

to view Christian Academy in Japan web site.
Mike and Samya Johnson
are missionaries with Converge Worldwide. They've been called to serve among Arab peoples with a ministry using media, evangelism, discipleship and equipping.
Click here
to view the Johnson's web site.

Mabel Hurst
served in Bolivia from 1949-2004. Since that time, she has retired to a New Tribes retirement home in Florida where she continues to be a faithful servant in whatever way she can. Since she dedicated so much of her life to God's work, we still support her in recognition for everything she has done.

John and Elaine Mehn
have served as Converge Worldwide (BGC) missionaries in Japan since 1985. Their primary ministry of cross-cultural church planting, direct evangelism and outreach, mobilization and equipping for church planting, leadership development, and spiritual renewal mentoring. John is the director of the JEMA Church Planting Institute. After the triple disaster 2011, John was the Director of Disaster Response for the Converge Japan Team. They are both trainers, authors, and speakers. .
Click here to sign up for their newsletter
.

Crick and Mindy Porie
r
are partnering with Kolgata Baptist Church to connect, develop and support youth ministries, church plants and outreach programs throughout southern Estonia. They have a strong emphasis on building relationships in order to teach and mentor youth and young adults in leadership and spiritual growth. Estonia is a country with 1.3 million people. Less than 2 percent are evangelical Christians

.
Click here to view their ministry page
.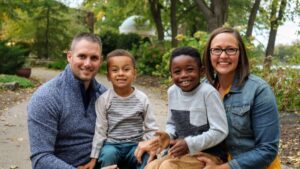 Luke and Becca Rickert
are missionaries with Cru (www.laxcru.com

)
and Athletes in Action
(www.athletesinaction.org
).

Both are originally from the Fox Valley Area. (Becca and her family attended Fox River as she was growing up and they were married at Fox River.)
Luke and Becca along with their two boys, Caleb and Isaac, are currently serving God in the greater LaCrosse Area of WI, SE Minnesota and NE Iowa. Their family has planted itself in the Coulee Region, after serving 2 years in Central Wisconsin, 8 years in Duluth, MN and 1 year overseas in East Asia. They are thankful to call this community their home and mission field.
Luke and Becca are trusting God to reach the campuses in the Greater La Crosse Area. Some 40,000+ students, professors, and faculty are at these Universities, Technical Schools, and Community Colleges. It is their desire to see "Movements Everywhere, on these campuses, so that every student knows someone who truly follows Jesus." That is what they are trusting God for.
Right now, Luke and Becca have the privilege of serving alongside their Cru staff team and 60+ student leaders at UW- La Crosse, Viterbo, Western Tech, and Winona State. They praise God for their changed lives and their desire to impact others on their campuses. It is exciting to work on the college campus where leaders, world-changers, and future influencers are formed and shaped! What an honor it is to intersect their lives during formative years on campus. As Luke and Becca step out in faith and lock arms together they hope and pray towards this vision become a reality, "La Crosse Area Cru crosses campuses, cultures, state lines, and oceans to make disciples who make disciples."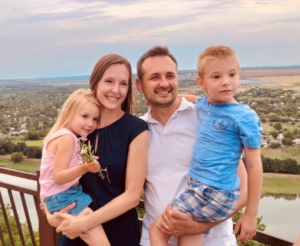 Roman and Emily Citac
are serving in an area of Eastern Europe where nearly one-third of the population is working abroad and many others are searching for a way out. They are often asked "Why do you stay?" For them the answer is simple: God has given them the desire to share a true and all-surpassing hope. They endeavor to live lives that testify to God's extravagant grace and proclaim His goodness and hope.
Roman and Emily have a deep desire to reach out to the next generation of leaders — teaching them godly principles for a healthy life and also modeling for them what it means to know and delight in the Way, The Truth and the Life.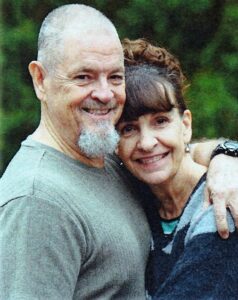 Cam and Mary Hurst have served in Bolivia since 1980. For the vast majority of their almost 41 years there they have worked with the Quechua people. As the ministry has now been transitioned to nation workers, they continue to provide support, consultation and oversight. Currently they are teaching at the National Missionary Training Center in Santa Cruz, Bolivia. They are tasked with training Latin American missionary candidates to do cross cultural missions.