Women's Ministry
Women's Ministry at Fox River Baptist Church exists to aid women in growing in Christ and glorifying God. We believe this is accomplished by:
- the study of God's Word
- group prayer
- outreach activities
- fellowship opportunities.
Current Women's Ministry activities and opportunities include:
Thursday afternoon and Saturday morning Bible studies
Wednesday morning women's prayer
Sharing Christ's love through support of community organizations such
as Vida and Brewster Village
Monthly Single Women's Fellowship
Quarterly fellowship/craft opportunities.
The Women's Ministry leadership team consists of women who have a passion for seeing women grow spiritually. They are guided by and answer to the Elder Board.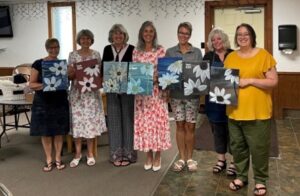 9-3-22